Release date:2018-05-07 Visits: 次
A Delegation of Russian Trade Union Cadres Came to Our School to Study and Exchange
From April 8th to April 14th, a delegation of 15 Russian union cadres came to our school to study and exchange. This exchange takes the training of union cadres as the main content. The main members of the delegation are the participants of "Future Union Cadre Reserve Talent Program" organized by Russian Academy of Labor and Social Relations commissioned by Federation of Independent Trade Unions of Russia.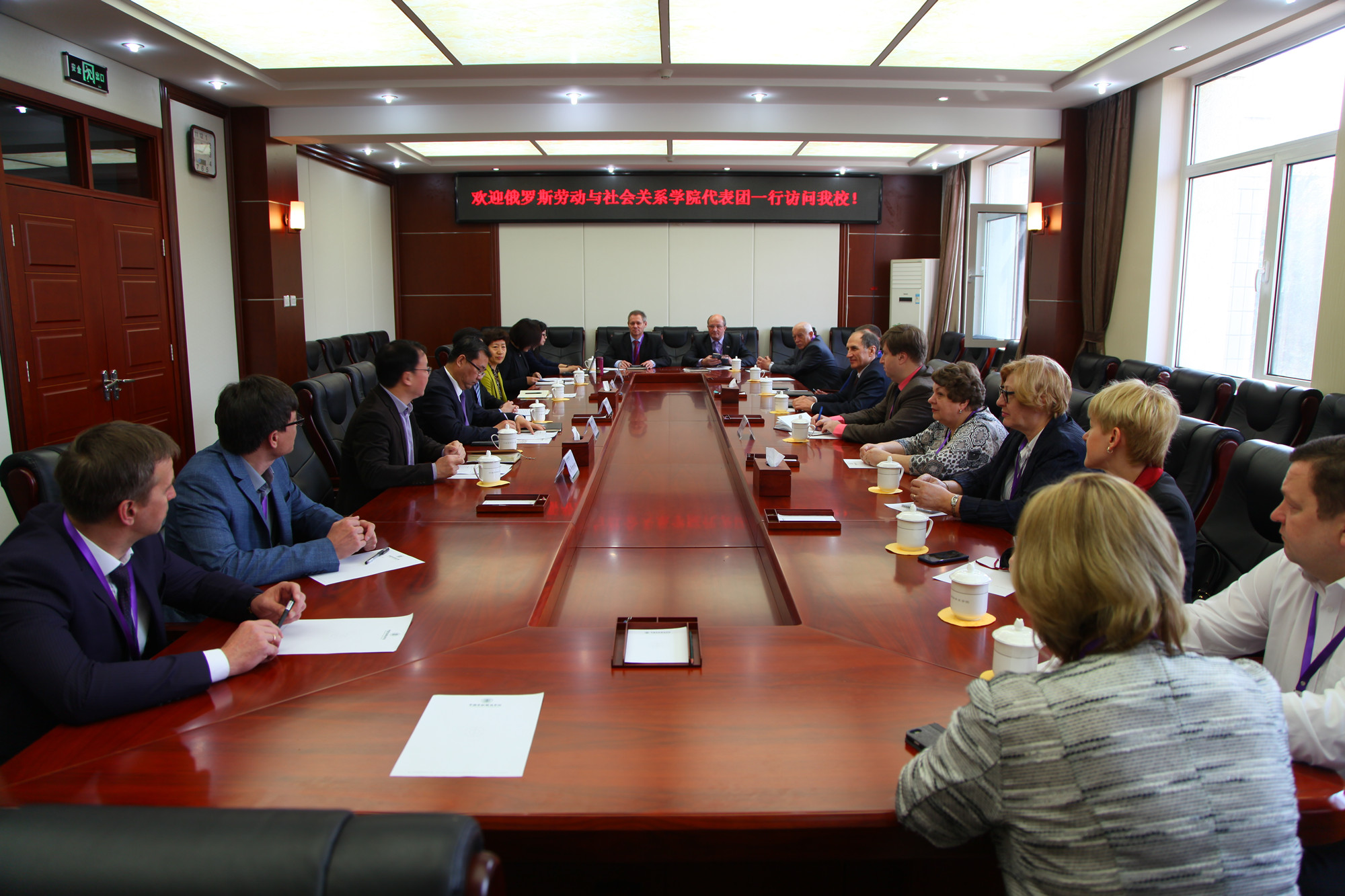 Liu Xiangbing, deputy secretary of the Party Committee and president of our school, Vice President Liu Yufang and Wu Wanxiong met with the Russian delegation. President Liu Xiangbing extended a warm welcome to the delegation and fully affirmed the long-standing cooperation and close academic exchanges between the two universities in China and Russia. He also hoped that the two sides can explore and develop cooperation in more fields in the future.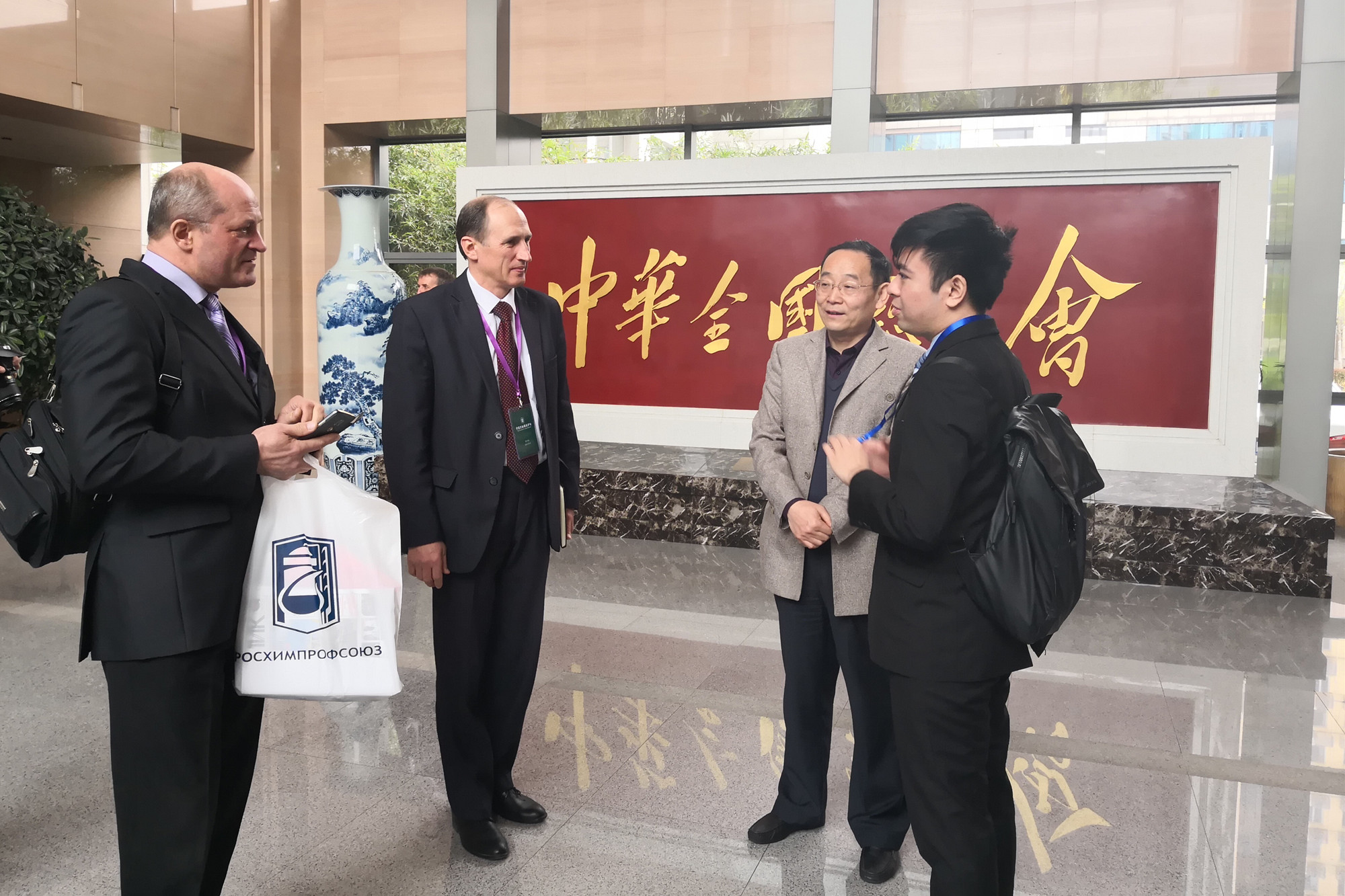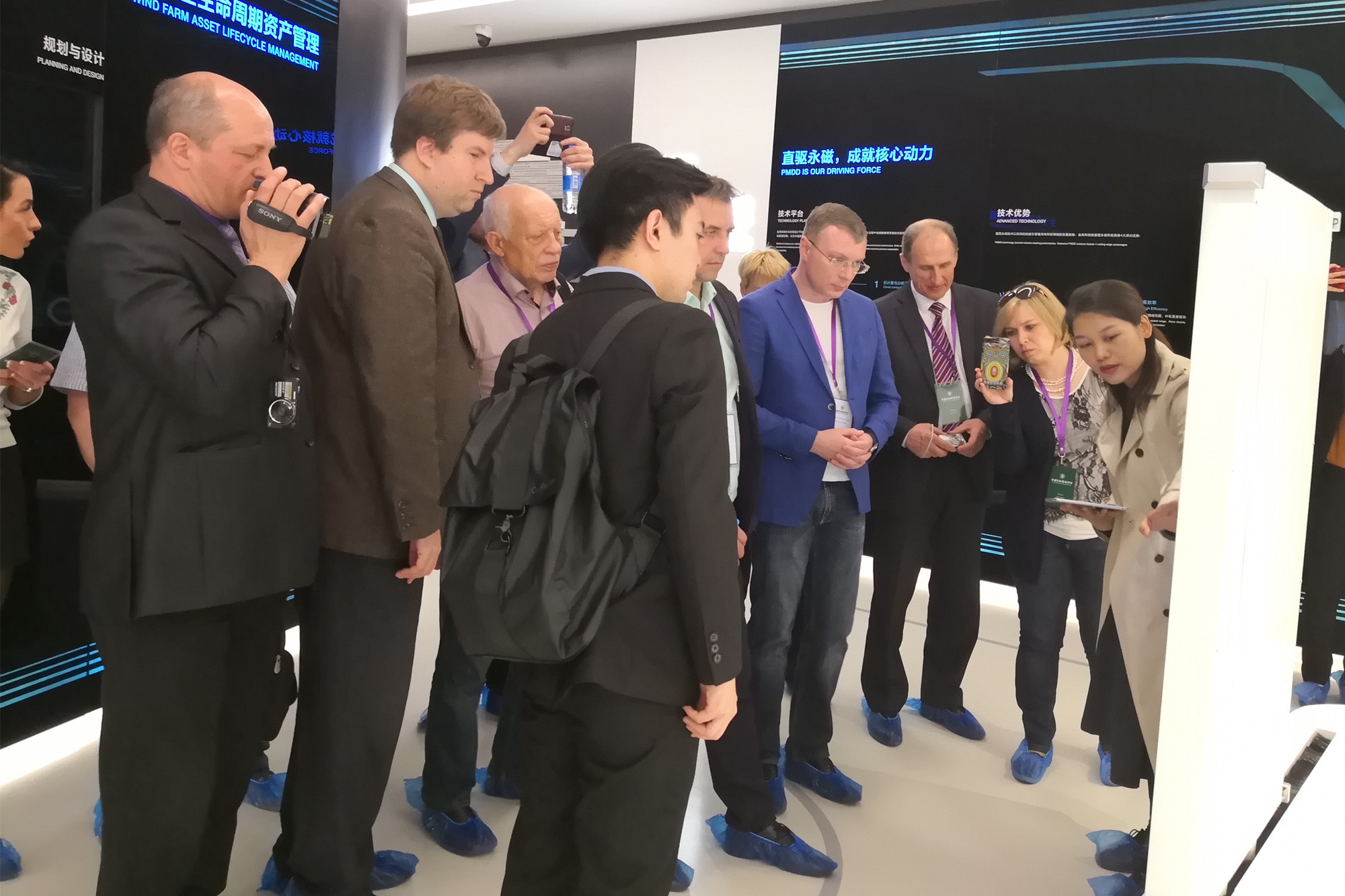 Prof. Yang Dongmei, Prof. Jiang Ying, Prof. Lin Yanling and associate Prof. Zhao Qiusheng discussed the four themes of the establishment and functions of China's trade unions, the Party's 19th National Congress, the background and path of China's trade union reform and the status of China's occupational health and safety, as well as made a special lecture to the delegation. Members of the delegation listened carefully to the report and had a lively interaction with the instructors. In the closing ceremony, Prof. Yang Dongmei, a member of the Standing Committee of the Party Committee, issued a study certificate to the members of the delegation on behalf of our school.
During the school study, the delegation also visited Commission of Agricultural, Forestry, Water Conservancy, and Meteorological Workers' Union of All-China Federation of Trade Unions, and BDA Federation of Trade Unions, paid a visit to New Energy Technology Company, Goldwind Technology Co., Ltd., and visited the campus of our school in Zhuozhou.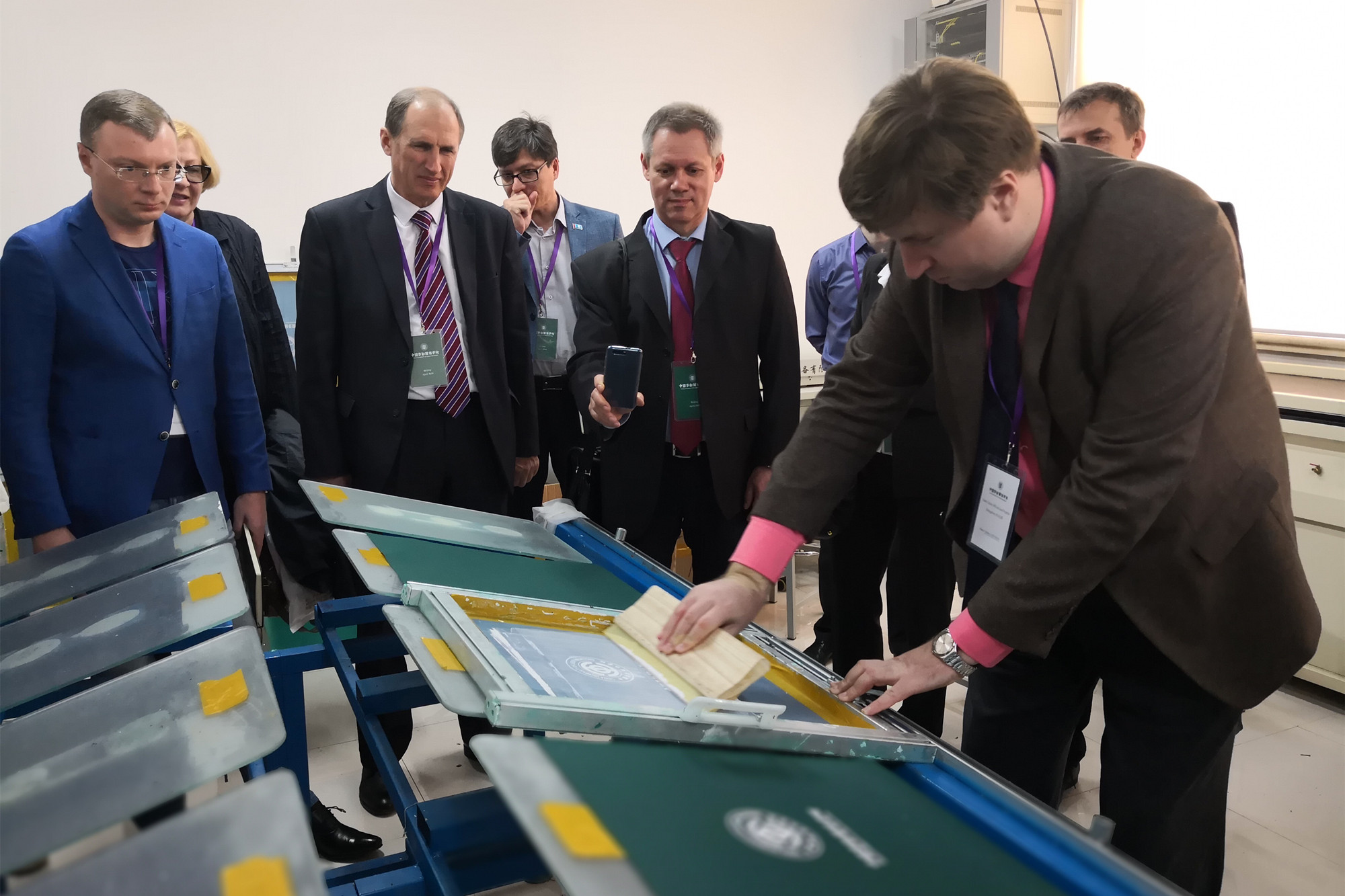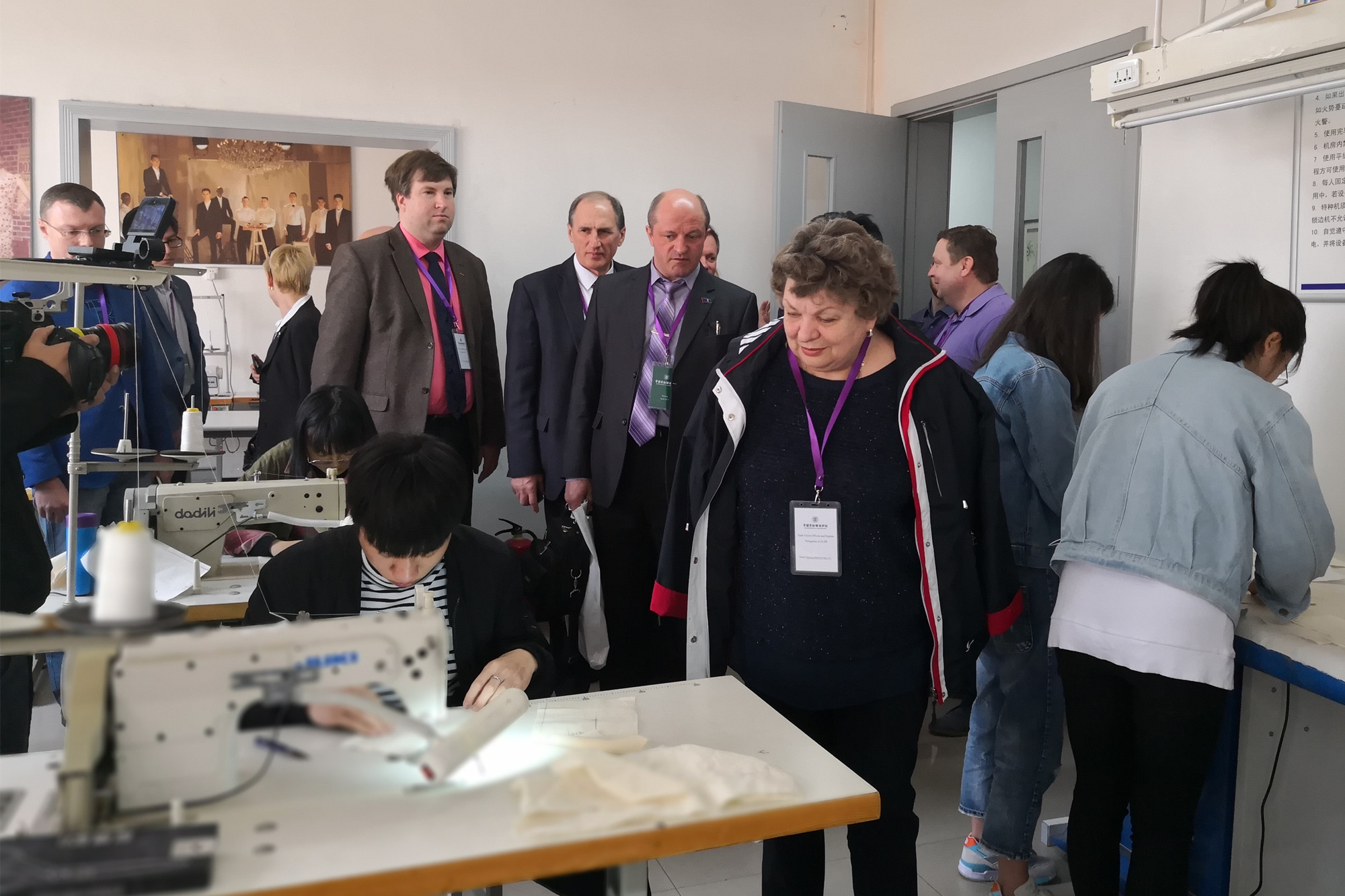 The visit of the Russian trade union cadre delegation was a useful attempt for the training of international trade union cadres, which actively publicized the experience of building socialist trade unions with Chinese characteristics and promoted the mutual understanding and mutual learning about the trade union between China and Russia, laying the foundation for our school to continue to carry out training programs for international trade union cadres in the future.
Russian Academy of Labor and Social Relations is affiliated with Russia's largest national trade union organization, Federation of Independent Trade Unions of Russia. It has similarities with our school in terms of trade union background, professional settings and training of trade union cadres, which has maintained cooperation and mutual visits with our school for many years.